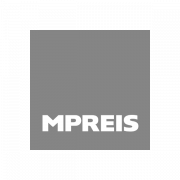 AmerCareRoyal sets its sights on scalability by choosing Emporix
AmerCareRoyal, based in Pennsylvania in the US, is a leading supplier for disposables used in the catering, janitorial, sanitation, industrial, hospitality and medical industries. They provide a single stream resource for over 6,000 disposable products used across the length and breadth of the United States.
Emporix's powerful, performant and scalable digital commerce platform will enable AmerCareRoyal to achieve key business outcomes while greatly increasing collaboration between its customers thus reducing the need for manual work in the B2B cycle. With full visibility into the underlying business data, the Emporix platform will enable proactive alerts thereby increasing visibility and accelerating their growth; not only on a technological level but on a strategic one too.

Global Leading Technology company opts for Emporix's modern B2B Composable Commerce platform
MED-EL is a global technology company that researches in the field of hearing loss and develops and manufactures implantable hearing systems.
The B2B Commerce solution based on the Emporix Composable Commerce platform along with Akeneo product information management and product data intelligence will help MED-EL scale their business and omnichannel approach.
By leveraging best-of-breed microservices, MED-EL is able to customize their partner infrastructure and leverage technology as a business-enhancing, strategic foundation to scale.
"The Emporix Digital Commerce Platform allows us to replace a number of existing systems and to ultimately unify our B2B and B2C solutions. This will propel us ahead, by addressing key areas such as order fulfillment where there is a current requirement for manual work, ultimately enabling us to supercharge our scalability."
"We deliberately chose a headless commerce platform because we want to design also the digital user experience individually and in an innovative way. Emporix convinced us both with the technical architecture of the solution and with their many years of experience in the online grocery business."
"With our new online delivery service, we were able to expand our catchment area in the region of Stuttgart and offer our existing customers an additional service. We know we did the right thing because in the future it will be normal to buy fresh food online."
"Emporix supports our whole process from beginning to end –from the storefront to product management, order management, invoicing, and even bookkeeping. It's completely optimized for groceries and it's easy to use all of the functionalities to support our process."
"I've dealt with mergers of systems and sometimes needing to place Band-Aids on top of Band-Aids to satisfy the needs for our customers. We didn't want to place another band-aid on a solution, we didn't want to do the same thing again. To basically go through an implementation and end up with the same capabilities, that just wasn't what we wanted. Or purchasing a software that you think is going to fit your needs and the vendors promise you that it's going to fit your needs but at the end of the day, it doesn't it's just a what you see is what you get. We wanted to innovate at scale, we wanted real change, change that sets us apart from all of our competitors. When we began working with Avatria and Emporix it wasn't any more "what you see is what you get", it was what we need and envision is what we get. We wanted to be bold, we wanted to greatly increase our functionality and deliver it faster, we wanted continuous rapid-pace innovation at scale. We wanted to change the perception of IT within the business, and we did. We were able to work with Avatria and Emporix to identify and apply relevant Emporix microservices to solve high-value use cases without causing undesired disruption to the business. As we already get a high percentage of orders via EDI we were able to look elsewhere to solve our customer pain points. We applied Emporix with a focus on our B2B portal. We wanted to allow our customer to self-service and be more self-sufficient and make their experience better. We focused on our returns process to minimize manual touch points on the customer and business side. We also revamped our search engine, created customer dashboards so anything that they want to search for they have the ability to do so because we know that all of our customers are different. The end result was a three-month project that delivered significant business value versus it taking three years."
What our Customers Say about us on G2:
Emporix's rating on the G2 grid for E-commerce:
Are you looking for your new digital commerce platform?
Please fill in the form
and we will be in touch shortly.