Events
Watch Now: What's Next in Grocery eCommerce
Discover the future in B2B
e-commerce, trends to watch in grocery commerce in 2022
What's next in grocery e-commerce?
Our successful e-commerce visionaries shared their secrets on how to create a winning digital customer experience in grocery.
Our Speakers
Ulrich Theilmann - Head of e-commerce at MPREIS
Working towards replicating its popular bricks and mortar offering in the digital space, Ulrich Theilmann is the digital transformation and e-commerce lead at high-end Austrian grocer, MPREIS.
Ulrich has a hugely successful track record in omnichannel retail and digital product management. He began his career in software development and an early win came when he sold a successful fashion social network start-up, which he had co-founded and grown with his twin brother Johannes, to a search engine in 2010. This experience soon led to leadership roles in digital transformation and e-commerce at major brands including European fashion retailer Peek & Cloppenburg, Swiss e-commerce sensation DeinDeal and luxury brand Swarovski.
Ulrich's expertise in digital customer experiences has provided him with unique insight into how to create successful e-commerce platforms.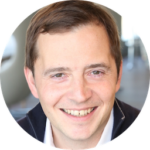 Carsten Thoma - Investor & Entrepreneur
Carsten Thoma is an investor, entrepreneur and industry thought leader finding, founding and funding promising enterprise software start-ups.
Carsten co-founded hybris Software as a student in Munich in 1997 to develop omnichannel e-commerce software at a time when many investors underestimated the powerful impact of the Internet. Under Carsten's leadership the company's growth led to a successful acquisition by SAP in 2013. Carsten then was president of SAP Hybris and part of the GET (Global Executive Team) at SAP from 2014-2017. He was responsible for SAP's customer engagement and commerce line of business, the company's fastest-growing business unit, covering SAP's CRM, marketing, commerce, service, sales, and revenue products. Under his leadership, SAP made a significant shift to the cloud and SAP Hybris solutions helped some of the world's leading organizations to attract, retain, and grow a profitable customer base. He was critical to SAP's successful paradigm shift in re-defining the front office
Carsten is active as an investor and mentor of several emerging global start-ups. Among these are process mining company Celonis, Mirakl, and the recently acquired sports streaming service myCujoo. He also invests in market-shaping tech funds like 83 North, Activant, Tola Capital, and Kindred, named by MIT on its 2017 list of 50 Smartest Companies.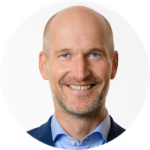 Eberhardt Weber - CEO & Founder of Emporix
As founder and CEO of headless commerce software company, Emporix, Eberhardt is an expert in specialist online retail solutions for grocery commerce.
Eberhardt began his career at global technology giant HP before taking on leadership positions at SAP Hybris and Intershop. He later founded Lieferladen.de, one of the first pure-play online eGrocery businesses in mainland Europe. With this business, Eberhardt found success in combining e-commerce software with grocery product and delivery services, pioneering the approach in the European market.
Having developed a winning formula, Eberhardt wanted to offer other retailers the opportunity to replicate this innovative approach and launched a new company, Emporix. While recent global events have served to fast-forward the growth of the online grocery sector, Emporix has been perfectly placed in supporting retailers in their growth and digital transformation strategies.