News
Lieferladen.de celebrates its 10th year of e-commerce success
Events of 2020 have given the grocery e-commerce market a definite boost, sparking a rise in operators expanding their digital services, but there are also supermarkets out there that have been mastering online grocery commerce for years. In fact, one of the early pioneers recently celebrated its 10 years in the business, making it one of the oldest European online grocers.
Lieferladen.de is a successful online supermarket based in Germany, delivering fresh food across the Stuttgart and Ulm regions. It was also Emporix's very first customer.
At the time, there was not a headless commerce solution available to Lieferladen.de that could serve the intricacies and nuances of online grocery retail. However, Lieferladen.de recognised early on that it needed a robust digital presence with software that could enable customers to shop for groceries online. The system would also need to work in tandem with the physical processes required of grocery retail, such as picking and packing customer orders and then managing the delivery services.
In a world where e-commerce was rapidly growing in other retail sectors, taking this approach in grocery was extremely forward-thinking and would help to future-proof the business.
This certainly rang true when the pandemic took hold. At this time, like many other grocery stores, Lieferladen.de found that demand for its online services went through the roof. Average weekly orders increased by up to 300 per cent, and this required an upscaling of its infrastructure.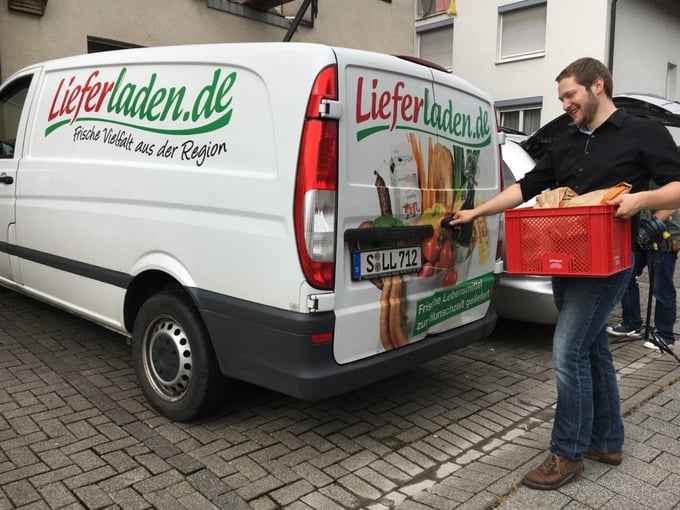 Solutions to physically service the increase in orders were found in creating new jobs for additional picking staff, as well as joining forces with a local catering company to leverage its refrigerated delivery vans.
But underneath it all, the e-commerce infrastructure that had been developed over the years with Emporix took the spotlight, being able to handle the increased website traffic and product management with relative ease.
In many ways, the longevity of the brand comes from the success of the software in being able to digitally replicate the fundamental grocery retail processes, from product cataloguing to shopping cart management, running promotions, providing customer service assistance and many more.
At the same time, Lieferladen.de's success comes from its commitment to its bigger vision, firmly holding onto its brand proposition of being a 'local' supermarket.
It still buys fresh food from small producers and manufacturers, offering customers an easy to use digital storefront through which they can choose the best local meat, poultry, fish, fruit, vegetables, baked goods and more. Each producer or supplier is picked based on proximity, ensuring customers can always receive next day delivery and be aware of where their food has come from.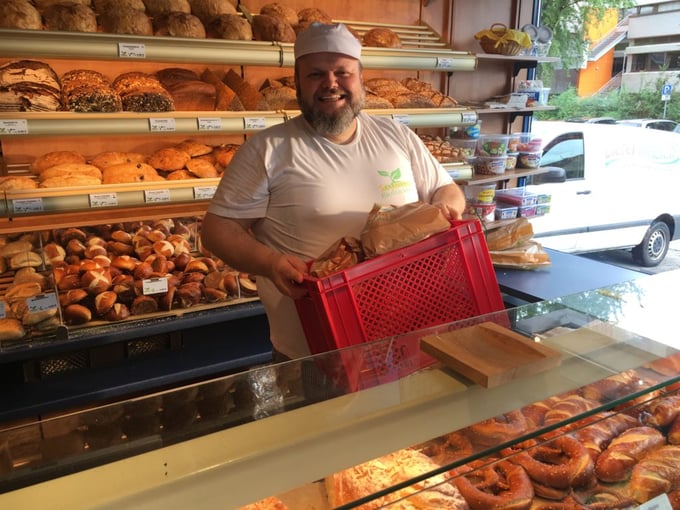 Johannes Kunkel, CEO at Lieferladen, said: "Our number one focus has always been our customers. Since I was appointed managing director in 2016, I've made sure that we stick to our original vision of bringing fresh, local produce to our customers in a fast, organised manner with as little friction as possible. The online experience is a huge part of that.
"I'm delighted the groundwork had already been well established with Emporix to help us scale up our operations flexibly as required. This has been especially helpful during the COVID-19 pandemic when the demand for our service grew significantly, but we were able to grow with it."
Although an early adopter, Lieferladen.de has enjoyed long term success using a similar approach that is now being adopted by much larger supermarkets around the world. This demonstrates that even while the business grows and the software continues to be updated and enhanced further, the fundamentals that Emporix and Lieferladen.de worked to in the early days remain the same.
By focusing on making the processes behind grocery commerce as efficient and flexible as possible - processes that are still very much at the heart of grocery retail today - the software solution provides solid and scalable digital infrastructure that allows brands to focus on delivering on their promises to customers.
Congratulations to Lieferladen.de on 10 years of successful e-commerce, and here's to the next 10 years!
If you would like to find out more about our grocery commerce software solutions, please get in touch with us here.