COMPOSABLE COMMERCE
Give yourself an unfair advantage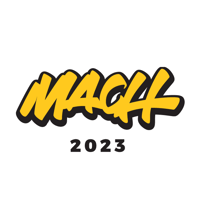 Emporix allows you to digitize and run your business exactly the way you want. The freedom of our cloud-native, MACH-certified technology offers endless possibilities to build channels that will reflect the uniqueness of your business.
Don't be limited by rigid systems any longer. Instead, lead through innovation. Your customers will experience real added value while the business enjoys new levels of operational efficiency.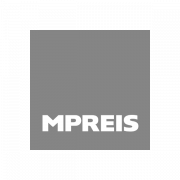 b2b-first digital commerce platform
The Digital Commerce Platform

Built for B2B

and sophisticated B2C
We know B2B inside out. In a market that treats B2B as an afterthought, we understand that there's a wide spectrum of different B2B business needs out there. We don't want you to have to settle for a one-size-fits-all solution. Discover our native capabilities, designed specifically for B2B. We develop B2B-First as we believe that most B2C capabilities are a subset ob B2B﹣and not the other way round.
This allows us to cater for complex commerce requirements both in B2B and sophisticated B2C.
Be future-proof

with the Emporix Digital Commerce Platform
COMPOSABLE COMMERCE
Migrating to a Composable Digital Commerce Platform
This guide aims to help you sort out the "ifs" and "hows" of re-platforming, with a focus on moving from monolithic legacy systems to Composable Digital Commerce platforms.
Learn what's critical to realigning your digital commerce platform strategy - moving away from rigid legacy systems paralyzing your business to composable commerce that makes your business agile, sustainable and future-proof.
Discover latest Emporix news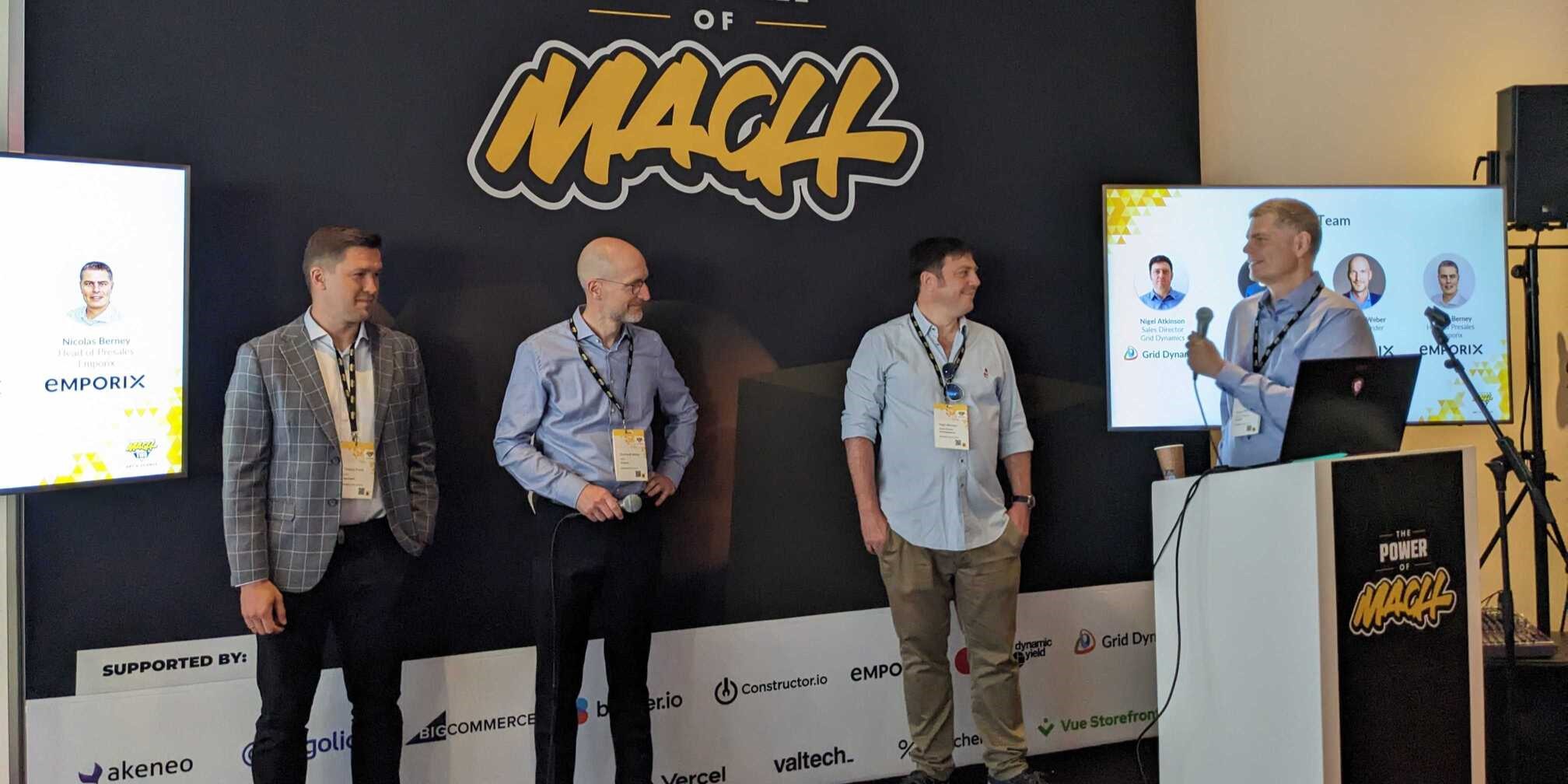 Event
Scalable Promotions & Loyalty Programs in B2B Commerce
Discover our showcase presented at the MACH Two conference with Voucherify and Grid Dynamics and learn how MACH commerce & promotion software lets you build B2C-like shopping experiences for your B2B customers with MACH speed and other key features.
Read more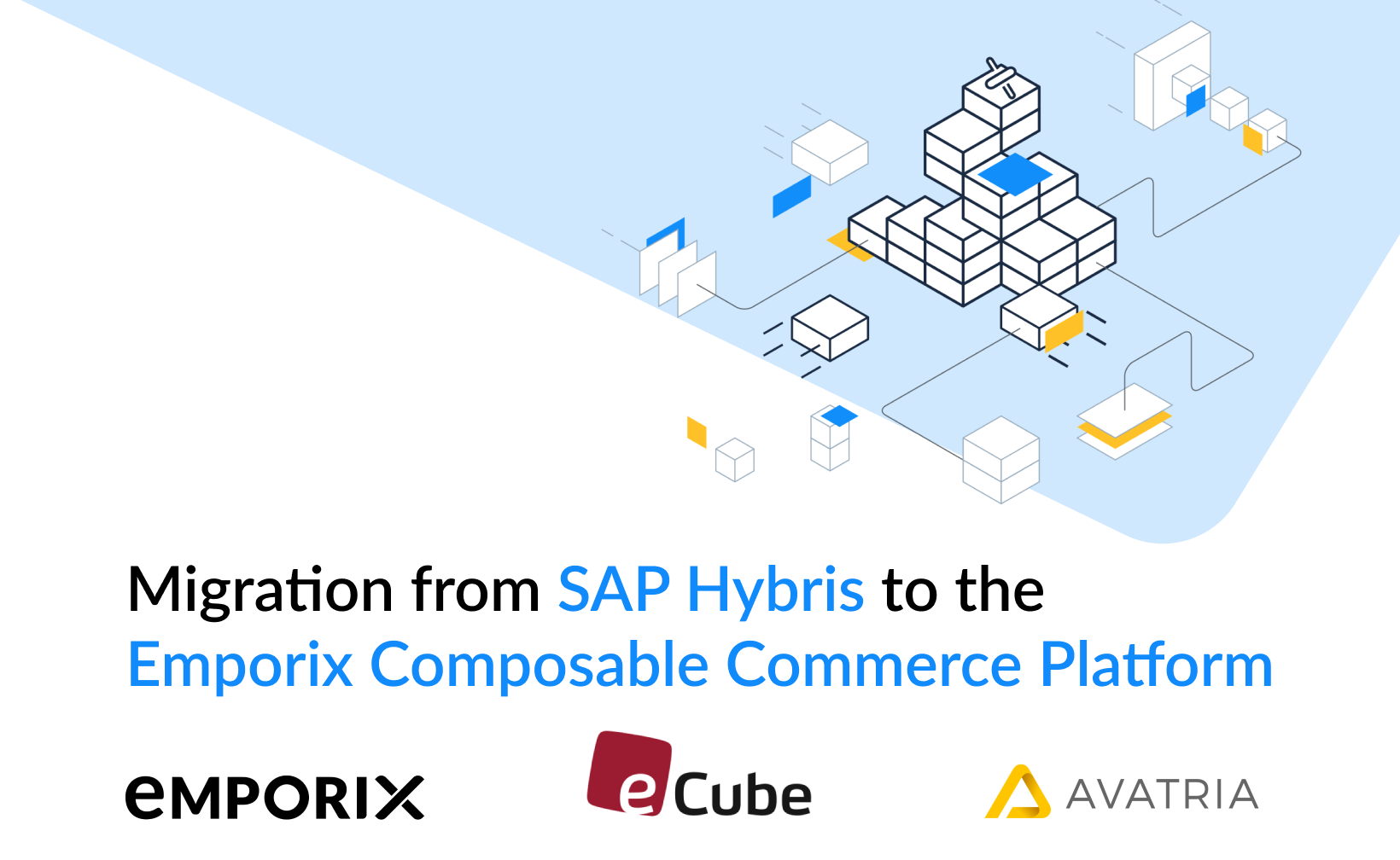 Whitepaper
Migration from SAP Hybris to Emporix
This simplified guide presents the process to show you just how easy it is to migrate from a monolithic solution like SAP Hybris to the Emporix Composable Commerce Platform. Gain an overview of the necessary steps from project management to analyzing gaps to migrate data and custom extensions.
Learn more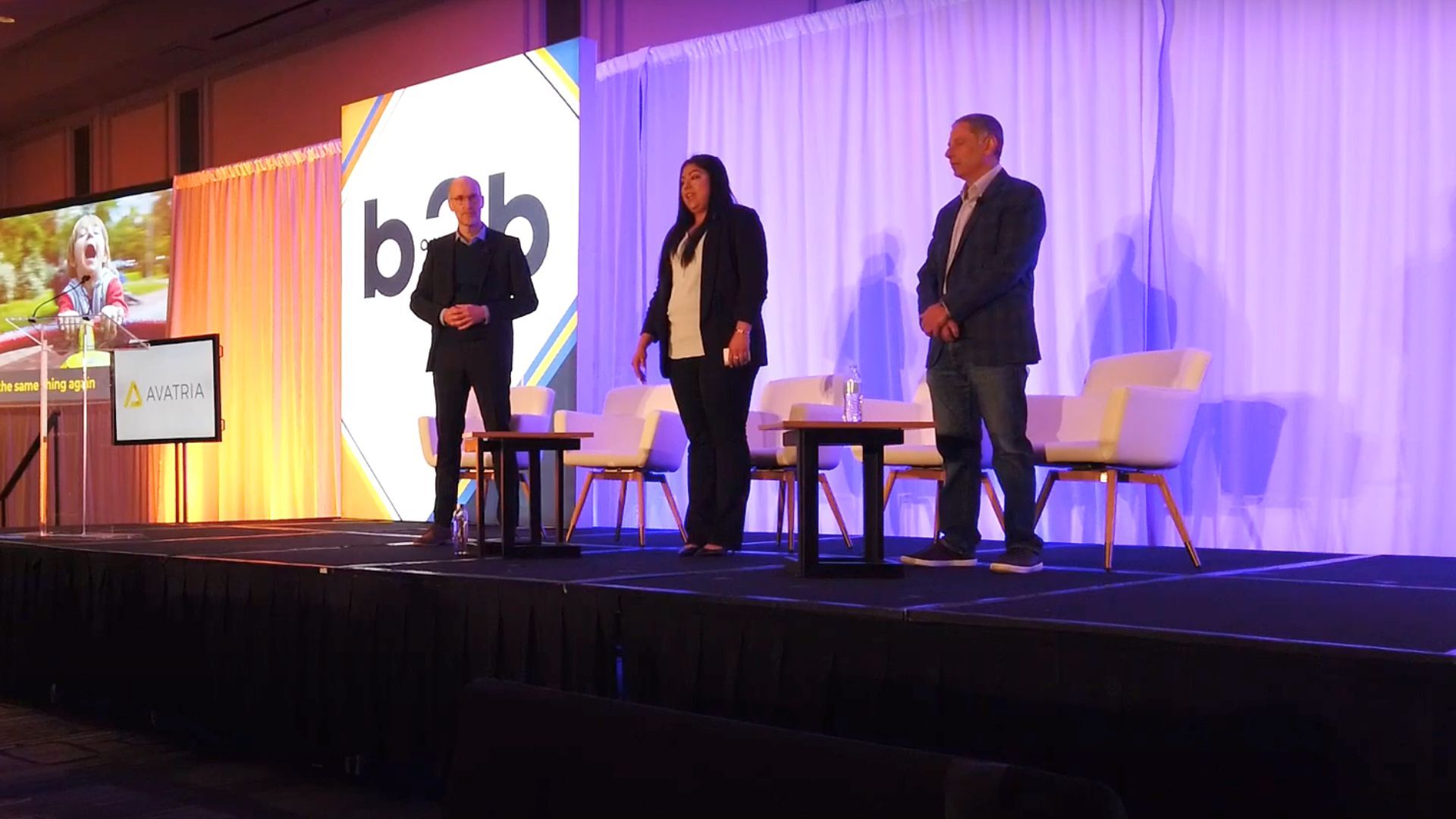 Case Study
Crawl, Walk, Run at MACH Speed
During the recent B2B Chicago Online event, Alejandra Rodriguez, Solution Architect at AmerCareRoyal presented a case study that highlights how AmerCareRoyal successfully utilized the MACH-certified Emporix Digital Commerce Platform and Emporix Commerce Execution Platform to achieve significant business benefits. Explore the key takeaways and watch the complete case study here:
Read more
"Working with CXP and Emporix is like if I am an artist, the UI is the canvas and I am using the microservices as my paint. CXP takes the pain out of delivering the relevant data that is going to wow our customers. That's where the magic comes in."
Please fill in the form
and we will be in touch shortly.