Article
APIs and cloud-native applications
We live in an interconnected world. The emergence of 'big data' and the rapid shift toward consumer-centric service models has forced businesses to re-evaluate their capabilities. Nowhere is this more prevalent than in e-commerce, where the online user experience has become an integral part of any business strategy.
In light of the ongoing COVID-19 pandemic, this is perhaps most notable in online grocery stores which are under increasing pressure to deliver a faultless online service. In order to do that, they need to evolve in a way that allows their platform to seamlessly integrate with existing systems, giving consumers a unified and consistent experience however they choose to shop. This is what's known as headless commerce, and it's something that all online brands should be striving for.
In a previous blog post, we talked about headless commerce and microservices in detail, and how the two technologies could work together to help organisations scale their online platforms effectively. Now, we're going to delve deeper and take a look at the added benefits of using cloud-native technology with an API-first approach.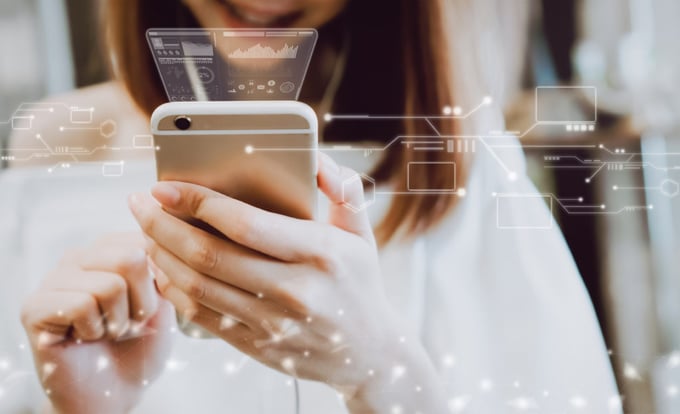 The importance of scalability
A recent 2020 report from Wunderman Thompson revealed that more than 30% of e-commerce organisations are already embracing headless technology, but how scalable is it? Most of the businesses that make up this 30% will use microservices to achieve their headless goals. Individually, microservices are nothing special, but together, they feed the demand for a cohesive user experience.
The question then boils down to scalability. If headless and microservices technology offer the right experience, how can that experience be scaled as an organisation grows? The reality is, these technologies are only two pillars in what will eventually be a four-pillar e-commerce structure. The other two pillars - the ones which will allow scalable growth and interoperability - are API-first and cloud-native, and it's only when these pillars are introduced that we start to see the full potential of e-commerce.
An API-first approach
An API is a set of rules that determine what data can be shared with which applications, allowing those applications to integrate in order to build a 'joined-up' service for customers. The API ecosystem is so vast, particularly in e-commerce, that many organisations are now taking an 'API-first' approach to take full advantage of this already-established interconnectivity at the outset. APIs also solve the 'buy versus build' dilemma that tends to plague start-ups, providing a relatively low-cost solution to integration that would otherwise be prohibitively expensive to achieve in-house.
Cloud-native applications
In all walks of IT, cloud-native simply refers to an application that has been developed in the cloud and continues to be hosted there. An increasing number of vendors are developing cloud-native versions of their tools and services for their affordability, scalability, security, and the fact that they're easier to integrate than traditional server-based systems. Cloud-native applications keep organisations agile, keep their IT systems nice and lean, and are updated automatically to ensure maximum productivity.
Bringing it all together
A combination of microservices, APIs, cloud adoption and headless architecture is needed to truly master e-commerce in a way that puts consumers first. Most successful organizations have already adopted one of these four 'pillars', and most are planning on adopting all four in the near future.
To find out more about e-commerce using our solutions, why not get in touch with our team?