Multi-Site Platform
Multi-Site. Multi-Tenant.

Infinite Possibilities

.

Get the most out of one platform. Create multiple tenants or build multiple sites within one tenant.
A Platform That

Grows With You

.

Efficiently manage all of your online sites, all in one place with our multi-site capabilities. And centrally manage your product catalogue, merchandising, order management and fulfillment processes.

Gain a multi-tenant architecture for isolated customer data and configurations –enabling scalable upgrades and feature roll-outs.
complete guide
The Emporix

Multi-Site

Concept
Whether you manage multiple physical store locations, multiple geographies, or a mix of warehouses, stores, and online channels, you need a solution purpose-built for omnichannel eCommerce.
This complete guide will walk you through the fundamentals of multi-site eCommerce.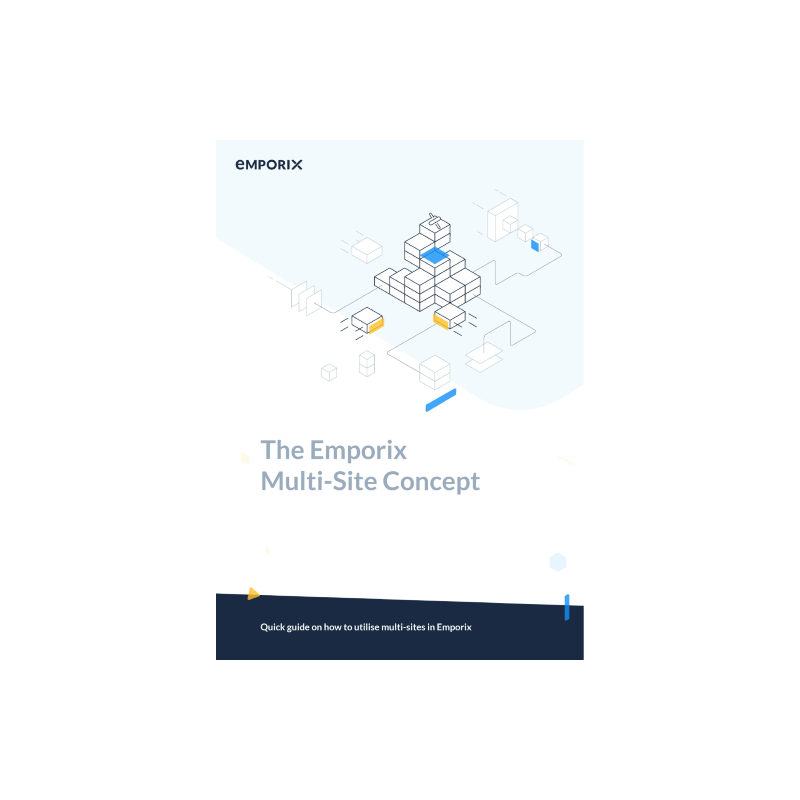 One Master Product Catalogue.
Get one master catalogue. Easily manage all your products. And utilize a common digital commerce infrastructure.
Distinct Product Assortments.
Manage products by site, brand, customer, location, availability and more.
Own Look & Feel.
Give each of your multiple retail brands their own look and feel. All functionalities are available through our APIs.
Site-Specific

Attributes. Built-In.
Stock Availability
Get visibility into stock information and availability.
Delivery Options
Effortlessly handle different delivery times and methods.
Pricing
Easily change prices that differ from your master catalogue.
Language
Support each site, regardless of language or currency.