"We've seen two years' worth of digital
transformation in two months."
Microsoft CEO Satya Nadella on a recent quarterly earnings call
Benefits of a Headless eCommerce Platform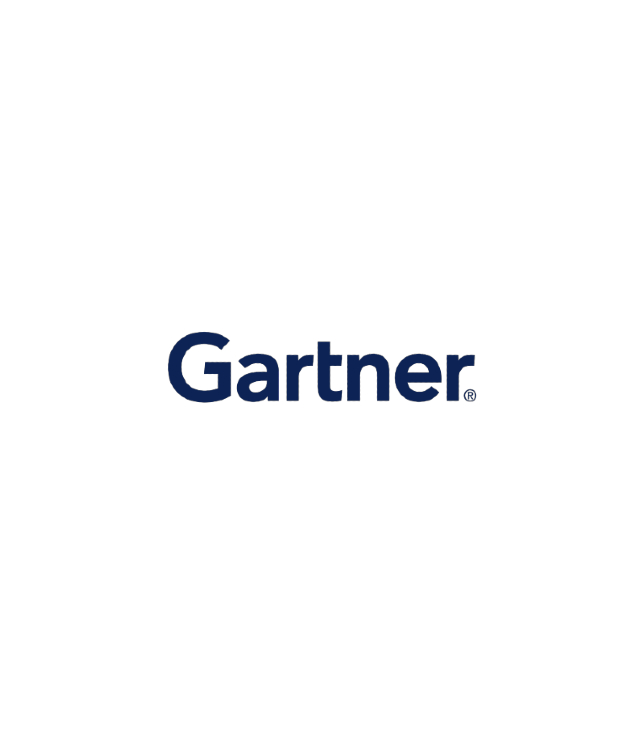 FOUNDATIONAL
Composable Commerce Must Be Adopted for the Future of Applications
"Digital commerce platforms are experiencing ongoing modularization in a cloud-native, multiexperience world."
How does a Headless eCommerce Platform work?
The easy way
In the simplest and not really modern way, the software vendor has put an API layer on top of the existing eCommerce monolithic architecture.
This brings already benefits and this is indeed a de-coupling of front-end and back-end. But hand on heart, that is only half the story.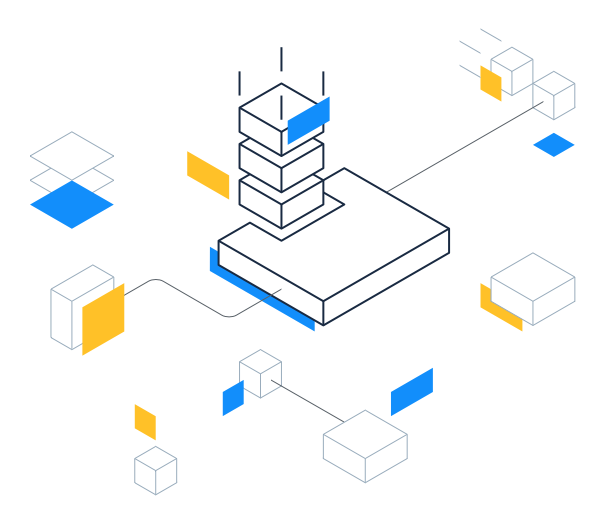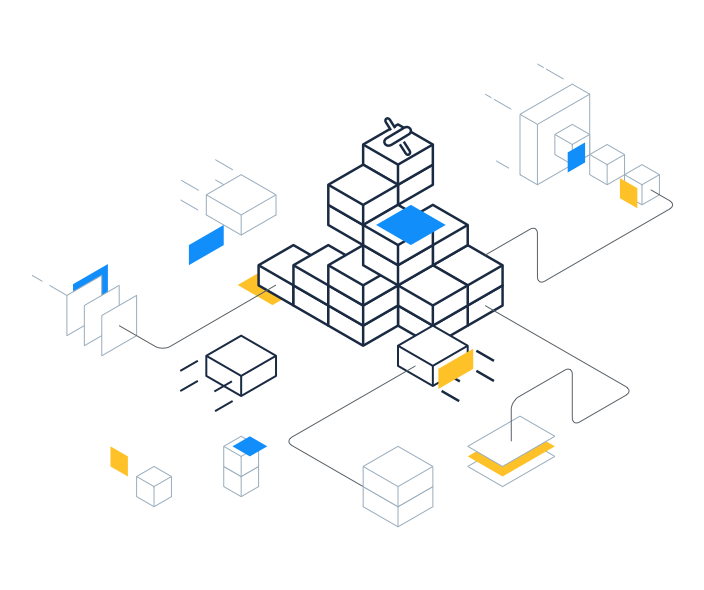 The Emporix Headless eCommerce way
With Emporix, you get the most modern architecture.
Thanks to the API first architecture built by Emporix you benefit from maximum flexibility and consistency with any type of touch-point. This includes individual web customer experiences as well as mobile, text, social media, voice ecommerce, and connected devices.
Emporix's cloud-native microservices enable agile development and short release cycles to implement innovations rapidly.
Composable Commerce gives the freedom to choose and combine best-of-breed services from different software vendors.
With Emporix, you choose a state-of-the-art headless eCommerce platform.
A really modern eCommerce software architecture
To realise the full potential of a headless eCommerce platform, a really modern system needs to be built on microservices with APIs and follow these principles:
Stay fully extensible
The Emporix headless eCommerce platform based on microservices allows rapid development and continuous deployment. Test times can be reduced and the number of release cycles can be increased.
Small teams can work in parallel to enable your business for everything that may come in the future.
Save scarce developer resources
Focus your precious developer resources on what makes your business unique and use all standardized features from the Emporix headless eCommerce platform. Stop re-inventing the wheel. Consume core eCommerce capabilities stress-free from the software-as-a-service in the cloud and keep your IT lean.
Benefit from standard software
With Emporix, you can solve the "buy vs build" dilemma. The separation of front-end and back-end allows you to ensure that your own IP (Intellectual Property) is protected. At the same time, you will benefit from automatic and frequent updates for the standard software of the headless eCommerce platform.
A Composable eCommerce Platform
is not only Headless, it is also:
Cloud-Native
A true cloud native architecture means a lot more than just hosting your applications in the cloud. It means speed and agility.
API First
Using APIs as an effective integration tool is all but unavoidable in today's digital ecosystems, powered by API first architectures.
Microservices
Microservice architecture, is an architectural style that enables a level of agility and flexibility that wasn't previously possible.