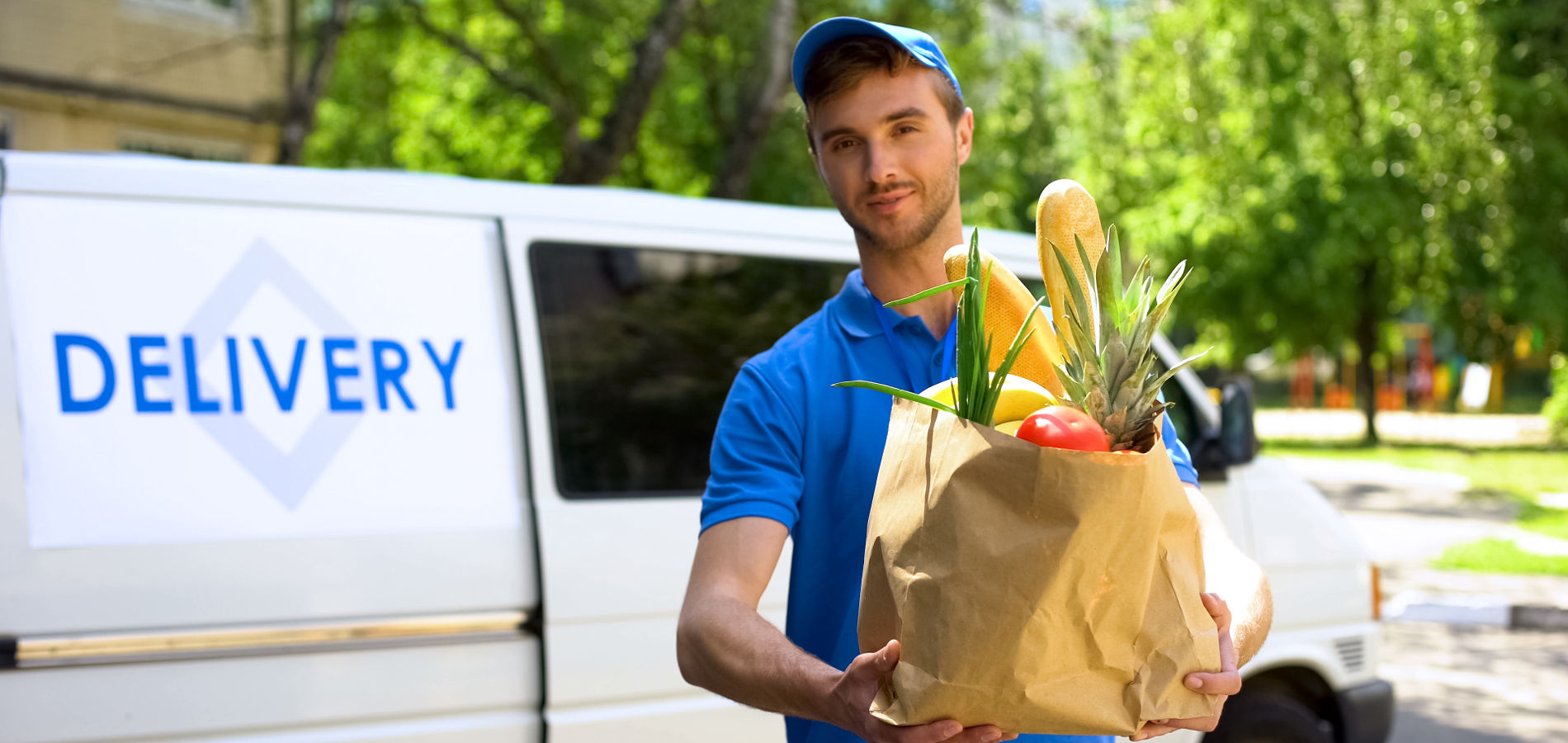 A flexible home shopping experience is now more than ever critical for all grocers. Constant changes of customer expectations in the grocery market mean that retailers need a grocery commerce software solution that can rapidly adapt to their new requirements. Traditional e-commerce architectures often fail to keep pace with those new demands.
emporix grocery commerce software is built on a state-of-the-art microservices architecture that delivers future-proof technology. emporix provides the speed and agility your grocery business needs to deliver a superior online customer experience.
Top challenges in grocery commerce
Weight items require a smart pricing model that includes different units of measurement for the product price, the expected order price, the base price and the actual delivery price.
Product substitutes must be dealt with properly due to the limited availability of fresh groceries and long-tail products.
Deposit amounts for both product packaging and transport containers must be shown separately from the value of the goods.
The payment must deal with the circumstance that the order amount of online food orders is not identical to the invoice amount.
Local delivery is necessary to keep perishable products fresh, avoid piles of packaging waste and to build trust to the local grocer.
Price comparison can be reduced by retailers offering fresh, local and exclusive food.
Grocers who offer special services such as customized cutting and packaging options can eliminate the pressure on margins.
Benefits of emporix grocery commerce software
Time to Market
Our efficient microservices architecture makes your deployment effort straightforward — our grocery commerce customers deploy in record time — and new features go live quickly and easily.
Extensible out of the box
APIs greatly simplify extension since integration points are clearly defined. emporix grocery commerce was built from the ground up as a headless commerce software, meaning you can even build a completely custom front end. And you can easily integrate with any kind of backend systems.
Delivers timely and market leading features
Leveraging the latest technology the emporix grocery commerce software delivers new features quickly and efficiently.
Agility is in our DNA
Microservices allow agile development and frequent release cycles without interruptions. Set new trends quickly and easily.
Built-in fault tolerance, failover, backup and massive scalability
Our world-class Cloud environment releases you from worries about outgrowing the platform.
What grocery commerce experts say:
"Grocery retailers must own the
user experience,
customer relationships,
and operations
to build a profitable digital business!"
Grocery commerce features

Made for Groceries
Fast and easy online shopping with ordering by weight, deposit handling, service counters plus many other grocery-specific functions.

Keep Control
Run your own online grocery business and maintain control of your customer experience, brand, products & pricing.

Algorithmic Wave Picking
Efficient in-store pick, pack and ship processes are critical for profitability. emporix grocery commerce's unique algorithm driven wave picking will boost your picking performance and margin!

Customer Success
Your success is assured by our expert guidance from start to finish through our grocery Customer Success Program.

Fast Go-Live
Get online quickly with our pre-configured online shop, or easily build your own user interfaces with our emporix headless commerce APIs.

Marketing Toolbox
We provide the tools you need for online success including SEO, dynamic management of products and marketing web content, newsletter lists, loyalty programs, voucher generator, and more.

Logistics Optimisation
Set delivery fees and let customers choose delivery times according to your time windows. Our delivery module will keep you on time, efficient and profitable.

Headless Commerce
Future-proof your online business with continuous development and deployment using state-of-the-art IT architecture with cloud-based microservices and APIs.

Cloud IT
Secure, scalable, high performance. Get back in the driver seat; focus on customers and features and leave IT worries in the rear view mirror. Enable your business!

Any Device, Anywhere
Computers, tablets or smartphones, our pre-configured online web app will display perfectly. No additional downloaded app needed!

Integrated Payment
Protect your margins with our efficient integrated payment processes selected specifically for grocery stores.

Revenue-Based
Grow your brand and online grocery business with emporix grocery commerce software and know-how – your success is the only way we grow!
Want to learn more about grocery commerce?
The emporix software builds on more than 10 years of experience in the online grocery business. Solutions range from online product catalogues to support local bricks & mortar stores, Click & Collect and online delivery.
More information on grocery commerce and case studies
Find out how our customer MPREIS shifted their marketing budgets from printed brochures to a breathtaking online customer experience that shows product catalogues with up-to-date prices and availabilities for all of their approximately 240 branches in Austria:
Digital experts collaborate to create a new digital storefront for Austrian grocery chain
Experience the new website of MPREIS yourself. Enjoy the extremely fast loading times, select a local store from the map and browse through the online grocery product catalogues:
And what about the economics of grocery commerce? Find a complete calculation model with real data from our client Lieferladen.de in Germany here:
Making an online delivery service for fresh food profitable
Want to have a quick view at Lieferladen.de, who are celebrating their 10th anniversary this year? Visit their website here:
10 years of fresh local groceries from Lieferladen.de
And last but not least, why should you bother about technology at all? Is it really that important to have a modern cloud-based software architecture to fuel your grocery commerce initiatives? Learn here more about microservices, APIs, headless commerce and cloud-native technologies:
The four pillars of e-commerce: Creating a flawless online experience