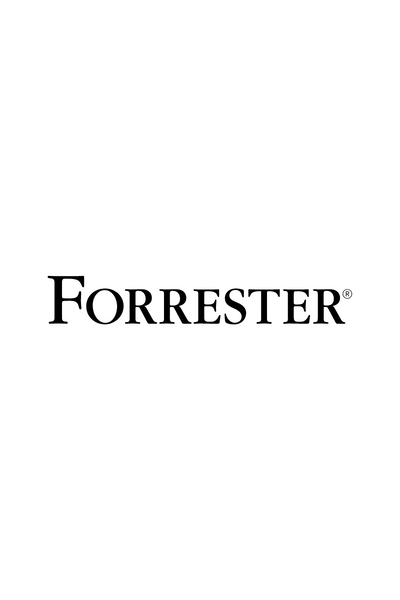 Analyst report
Forrester Infographic —Measure The ROI Of CX Initiatives By Investing In Advanced Tools
Learn why CX initiatives are difficult to measure and what are the key barriers to implementing effective CX projects.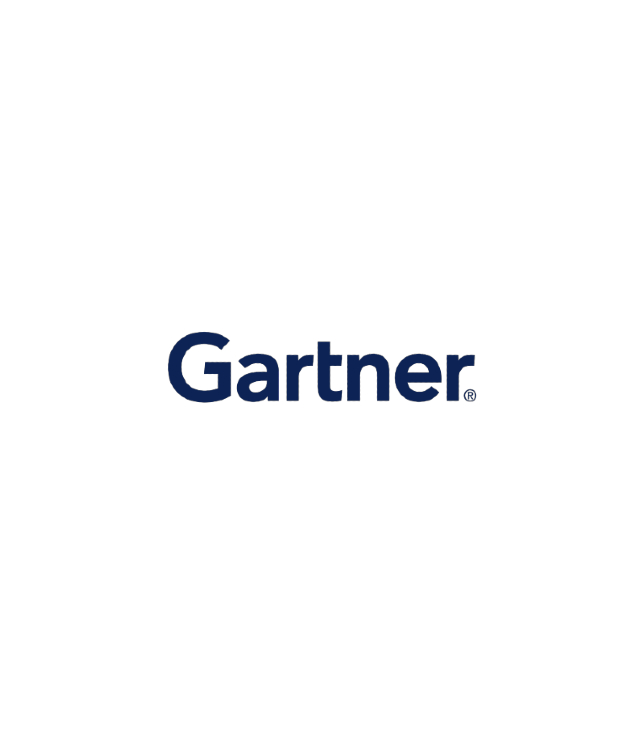 Analyst report
Becoming Composable: A Gartner® Trend Insight Report
"Composability makes change easier, faster, safer and thereby less costly. It is a model worth the investment for those that expect demand for change to continue to increase."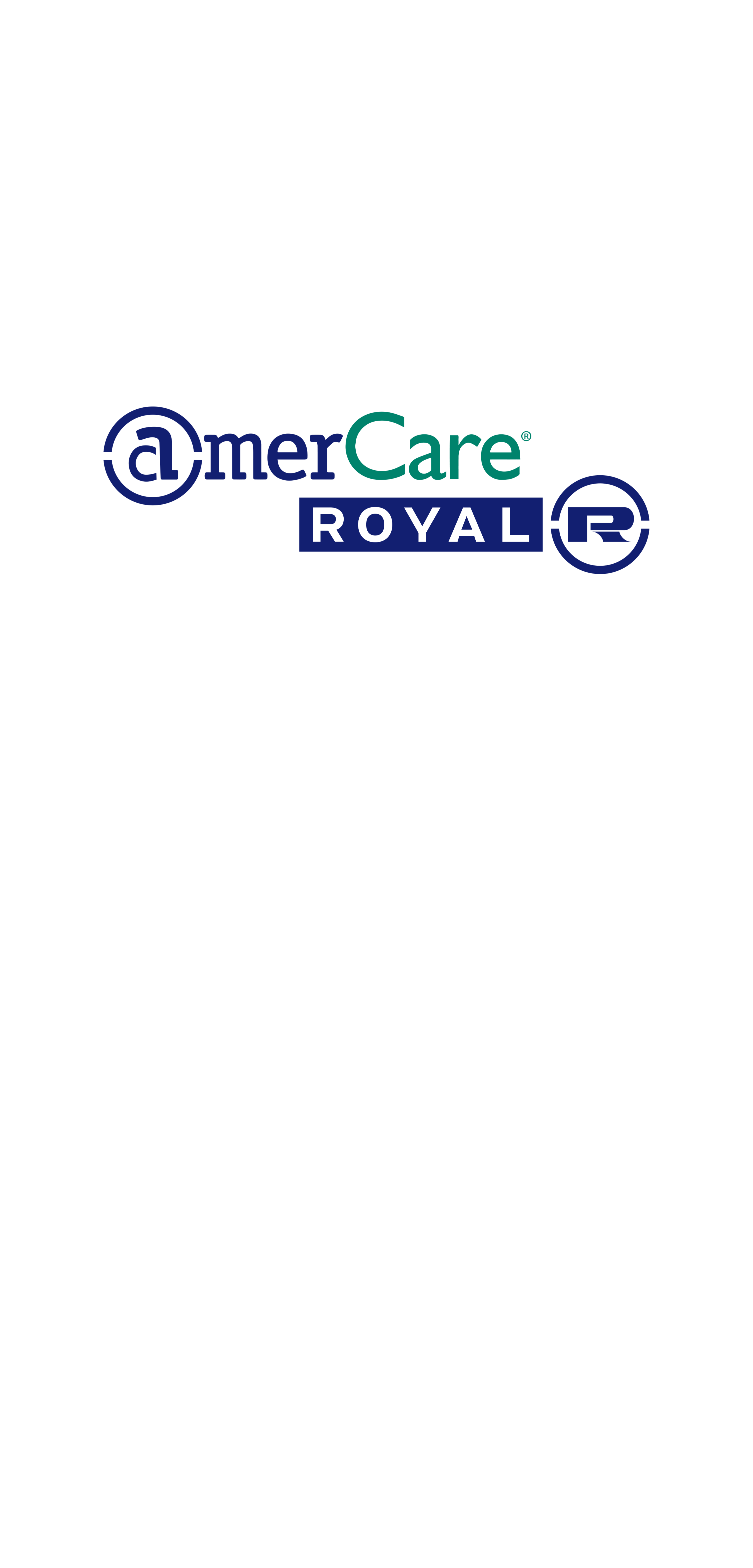 Digital report
Transformation drives AmerCareRoyal to Industry leader
Read this report issued by the Technology Magazine and learn how Emporix together with it's partners, Celonis and Avatria helped AmerCareRoyal, a leading supplier of disposable products in the USA in their digital transformation. Discover how Emporix Digital Commerce Platform and Commerce Execution Platform help AmerCareRoyal to deliver better customer experience, reduce costs of manual work, improve processes to reduce inefficiencies and set itself up for future innovation.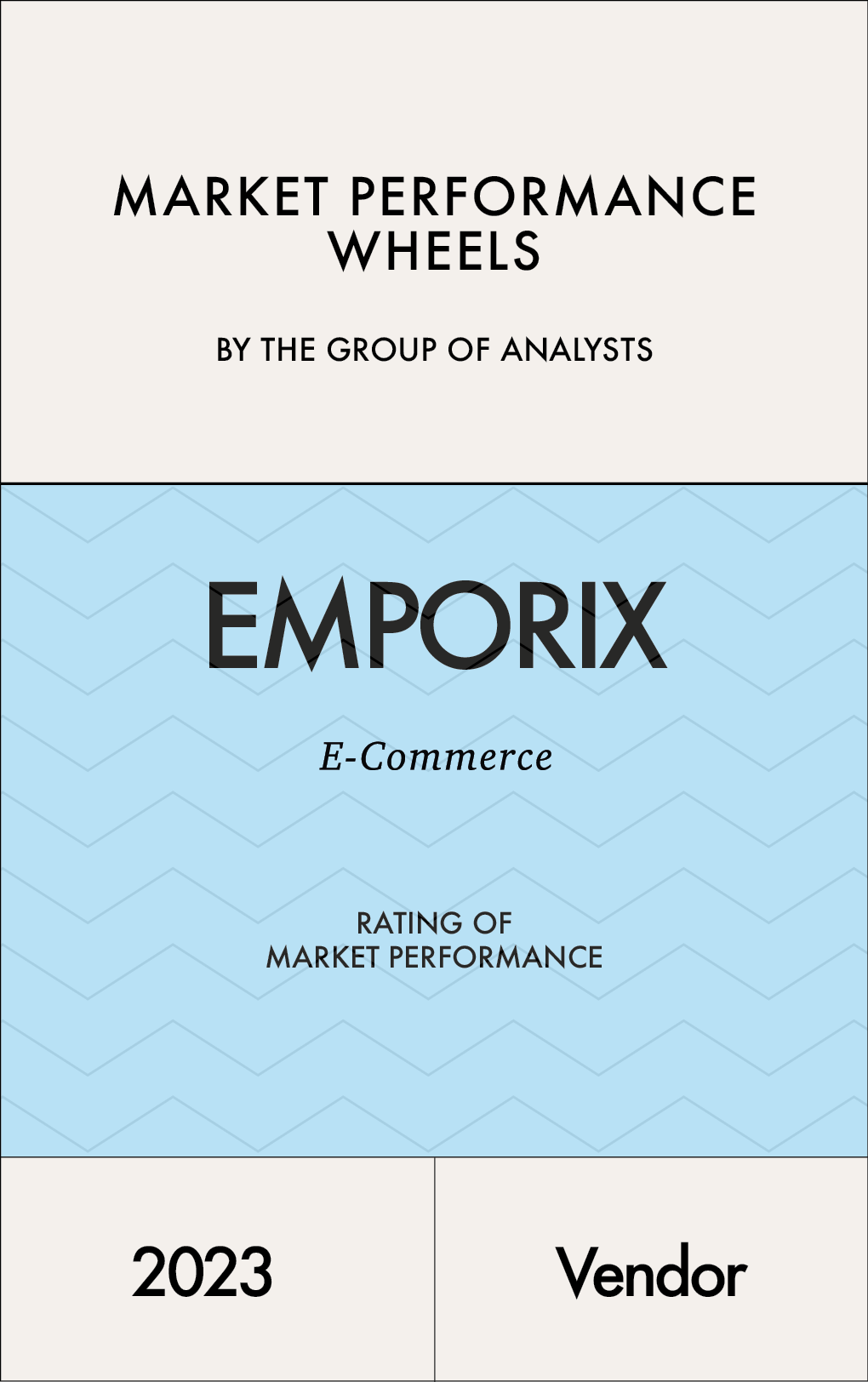 Whitepaper
Emporix Market Performance Wheel
Learn about Emporix E-Commerce rating of Market Performance prepared by The Group of Analysts.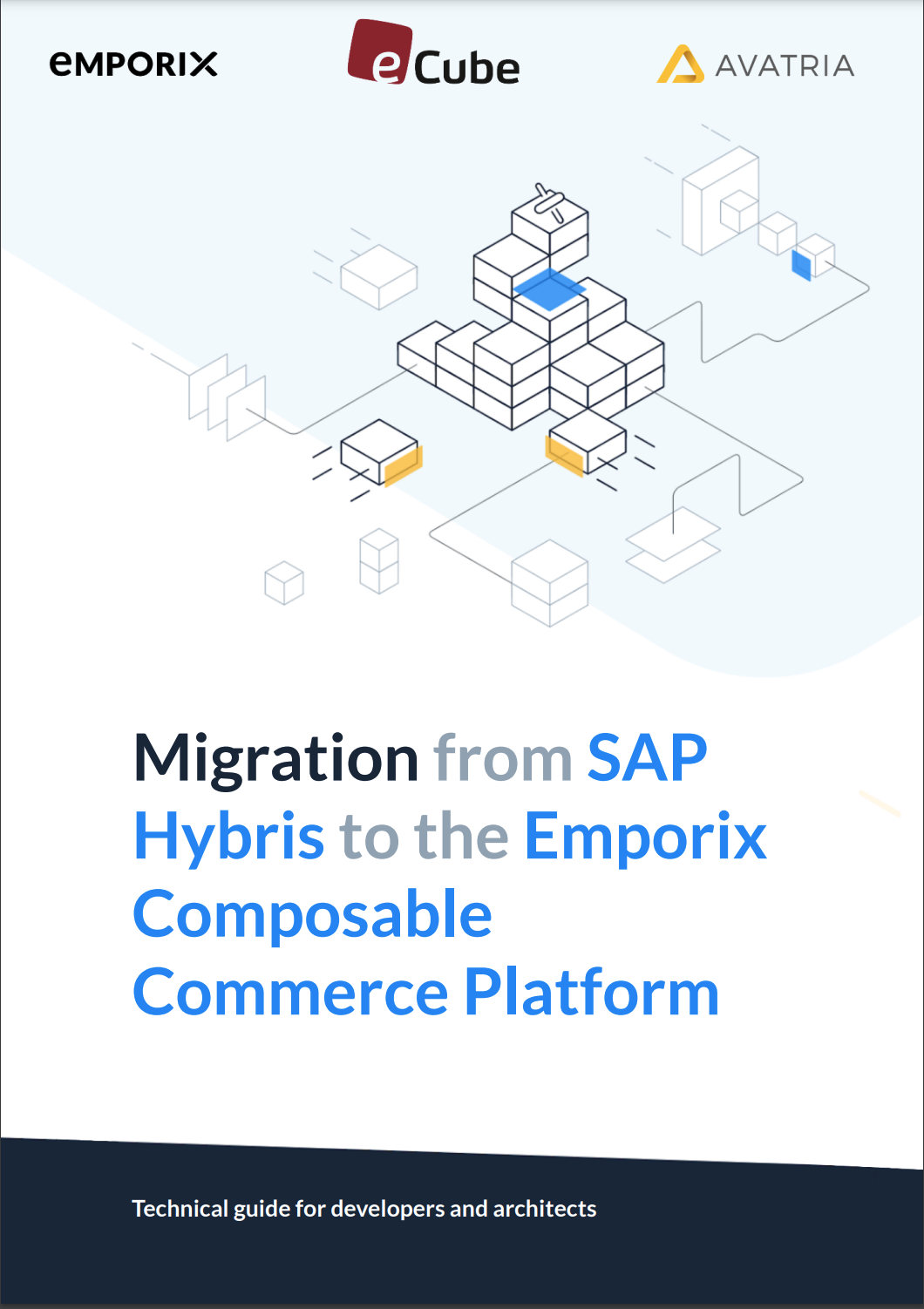 Whitepaper
Migration from SAP Hybris to Emporix Composable Platform
This paper guides you through a platform migration process from SAP Hybris to the Emporix Composable Commerce Platform from a project planning perspective. You'll gain an overview of the necessary steps, from analyzing gaps to migrating data and custom extensions. This guide simplifies the process to show you just how easy it is to migrate to Emporix.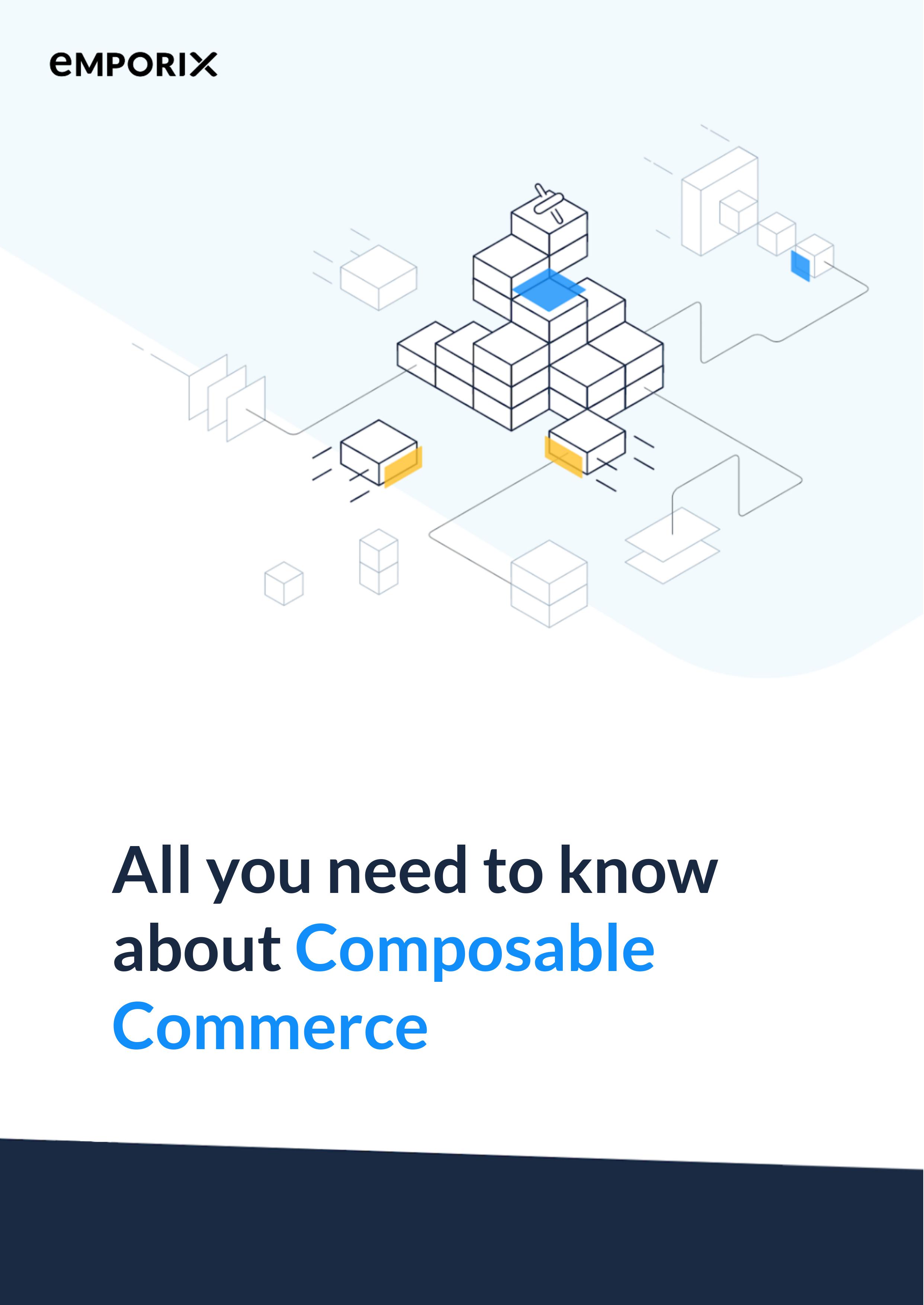 Whitepaper
All you need to know about Composable Commerce
This guide is an introduction to Composable Commerce, a next-generation approach to digital commerce that leverages service-oriented architectures, API-first, and headless technologies for more flexible and personalized commerce experiences. It explores what Composable Commerce is, its benefits, and provides tips for successful implementation.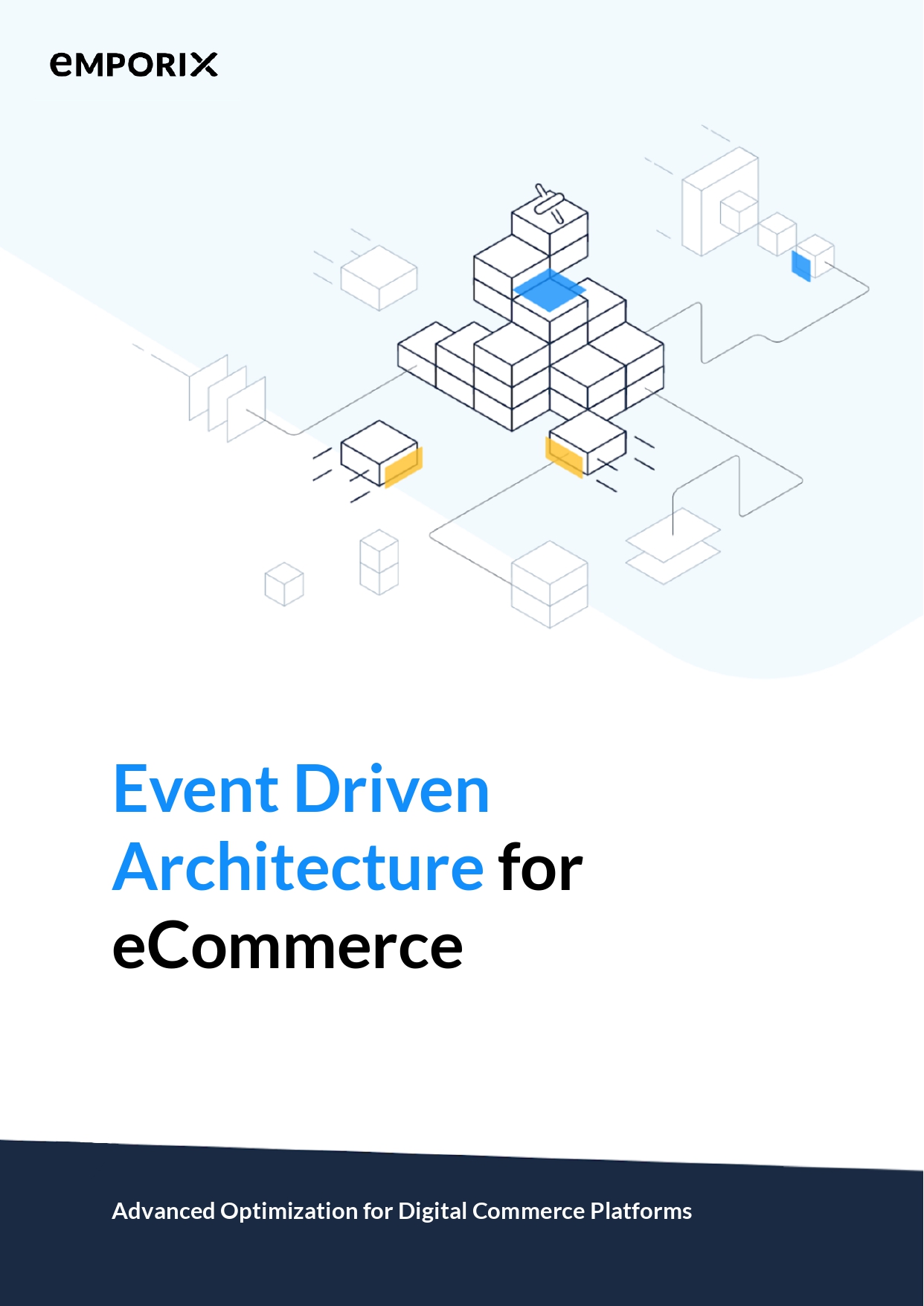 Whitepaper
Event Driven Architecture for eCommerce
A quick guide to how B2B and B2C companies can benefit from implementing event driven architecture to orchestrate their digital commerce operations, increase customer loyalty and boost profitability.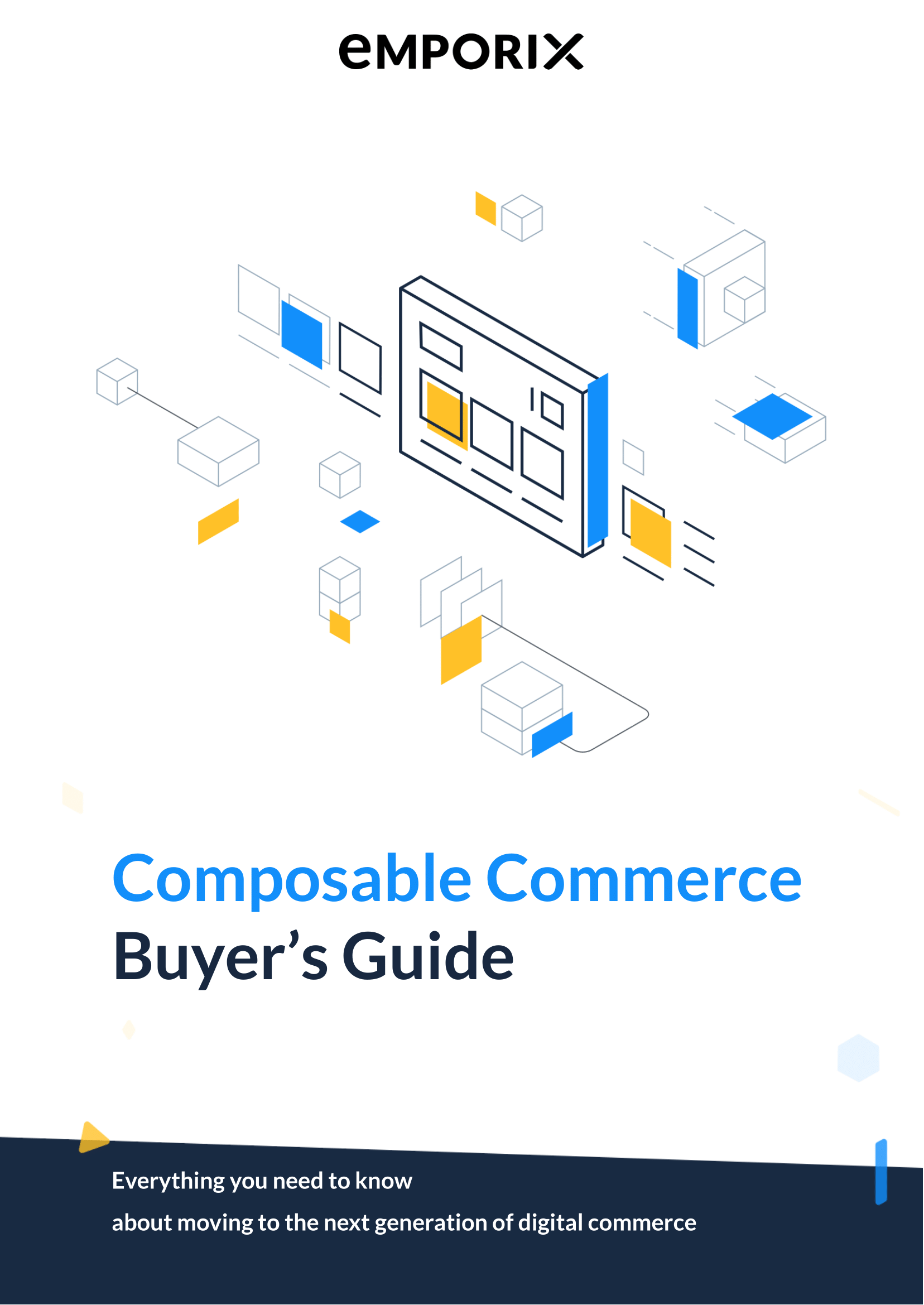 Ebook
Composable Commerce - The Complete Buyer's Guide
This guide will help you determine whether or not your business is ready, highlighting the prerequisites for making the switch to composable architecture while offering important advice and insight.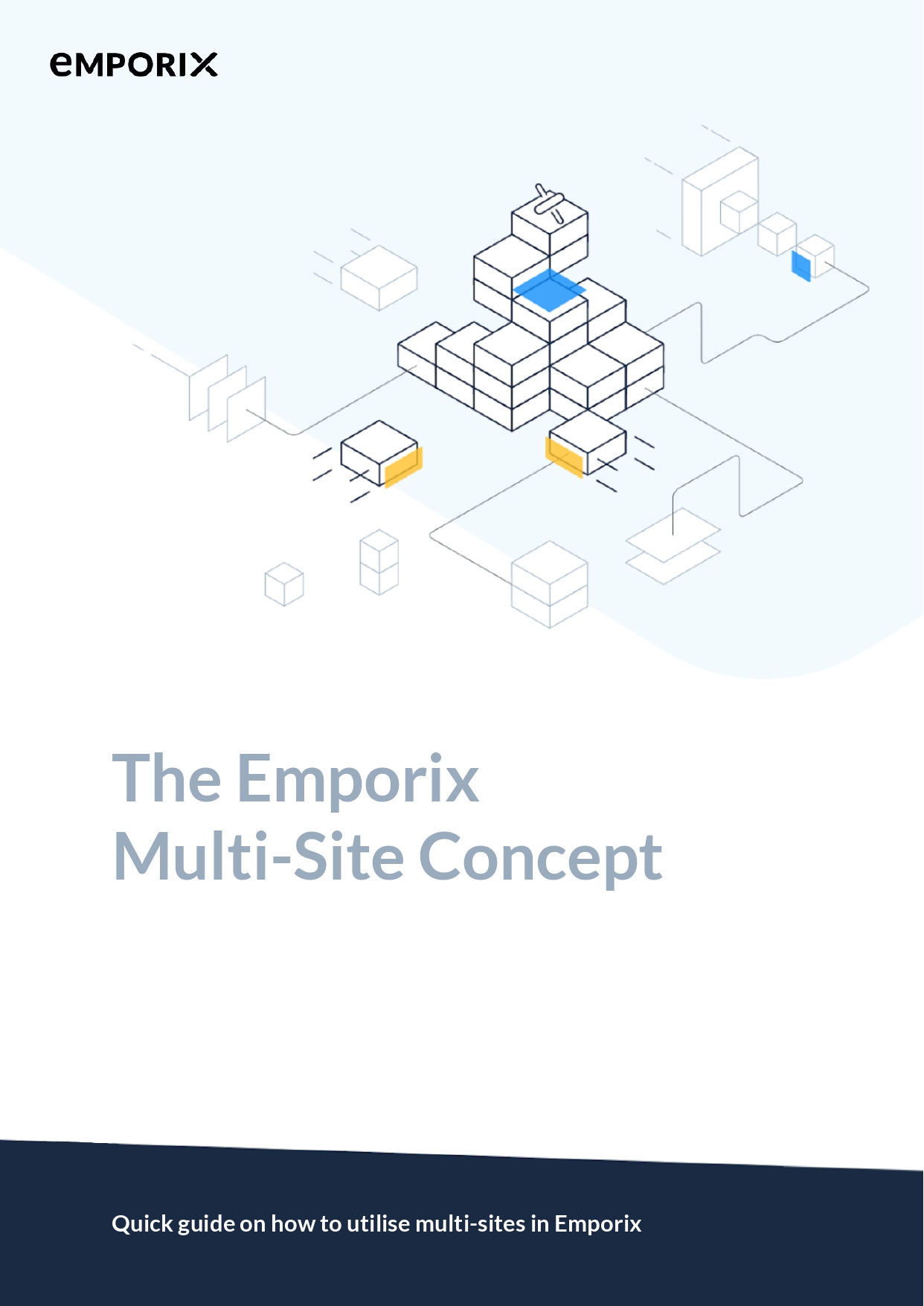 Ebook
Multi-Site eCommerce Guide
Whether you manage multiple physical store locations, multiple geographies, or a mix of warehouses, stores, and online channels, you need a solution purpose-built for omnichannel eCommerce.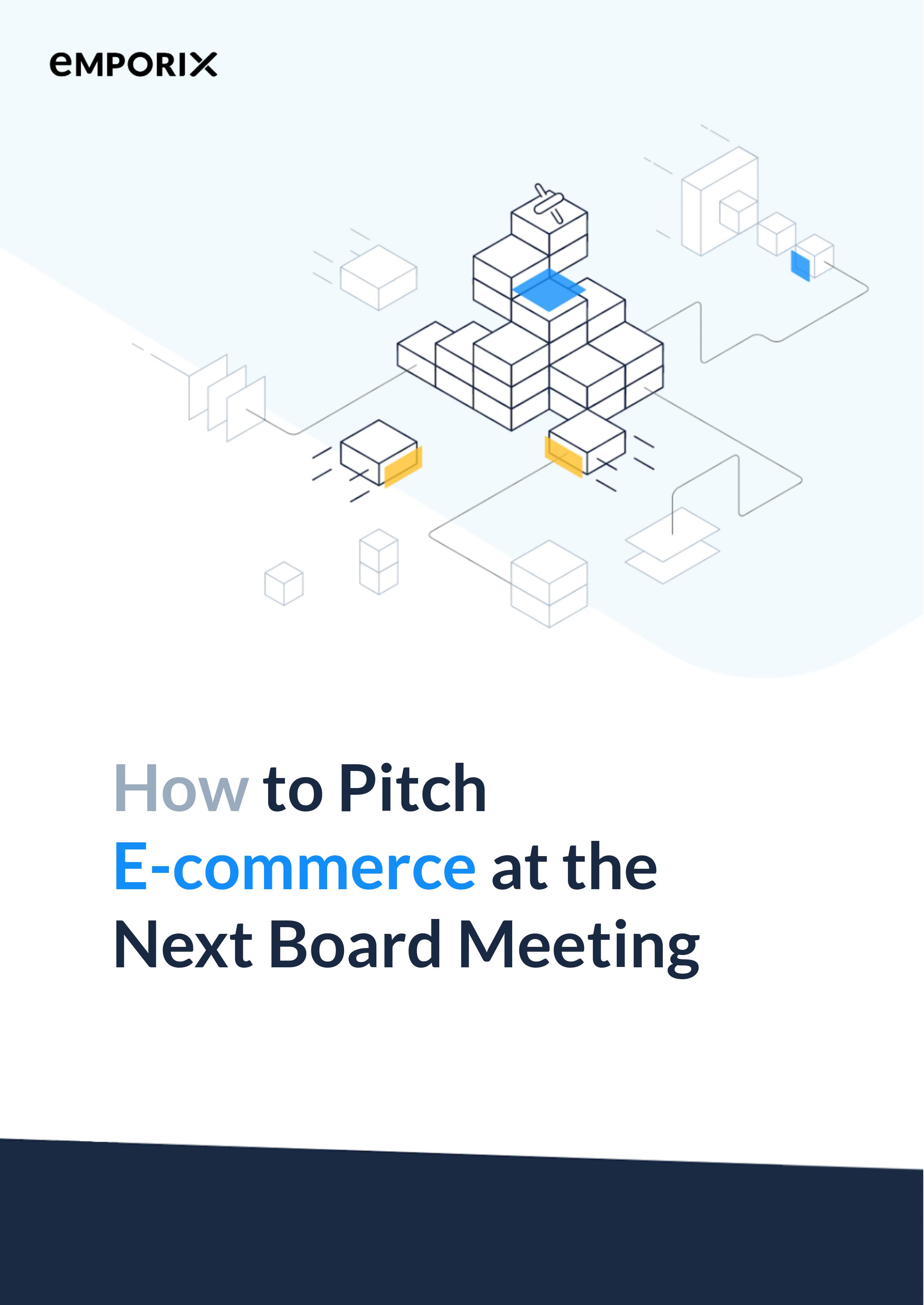 Whitepaper
How to Bring Digital Commerce into Your Next Board Meeting
Learn about the current state of e-commerce and the accelerated shift to online shopping so you can set your business up for success.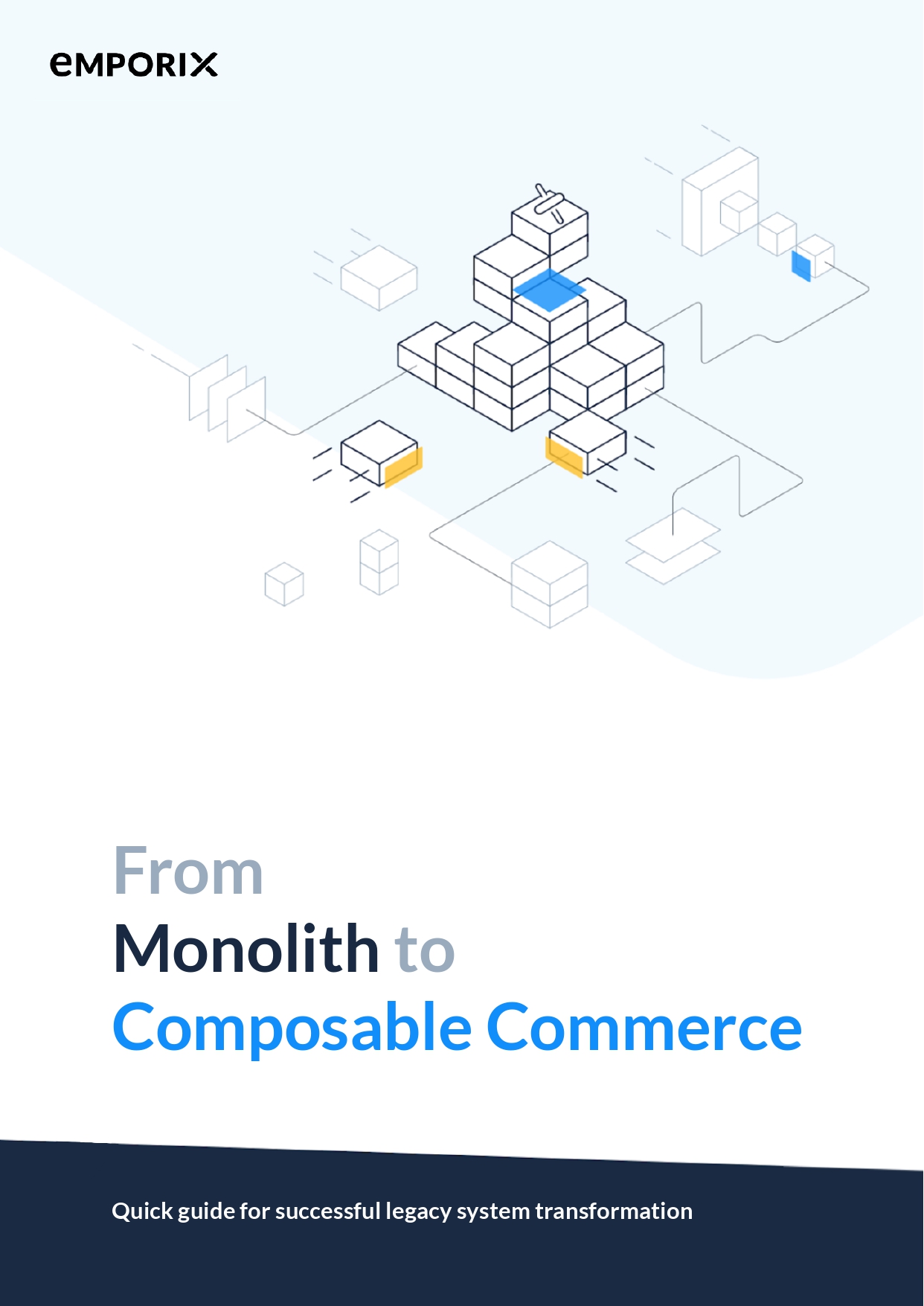 QUICK GUIDE
From Monolith to Composable Commerce
Learn why now is the time to redefine your digital architecture and why this will be the last time you'll ever need to replatform.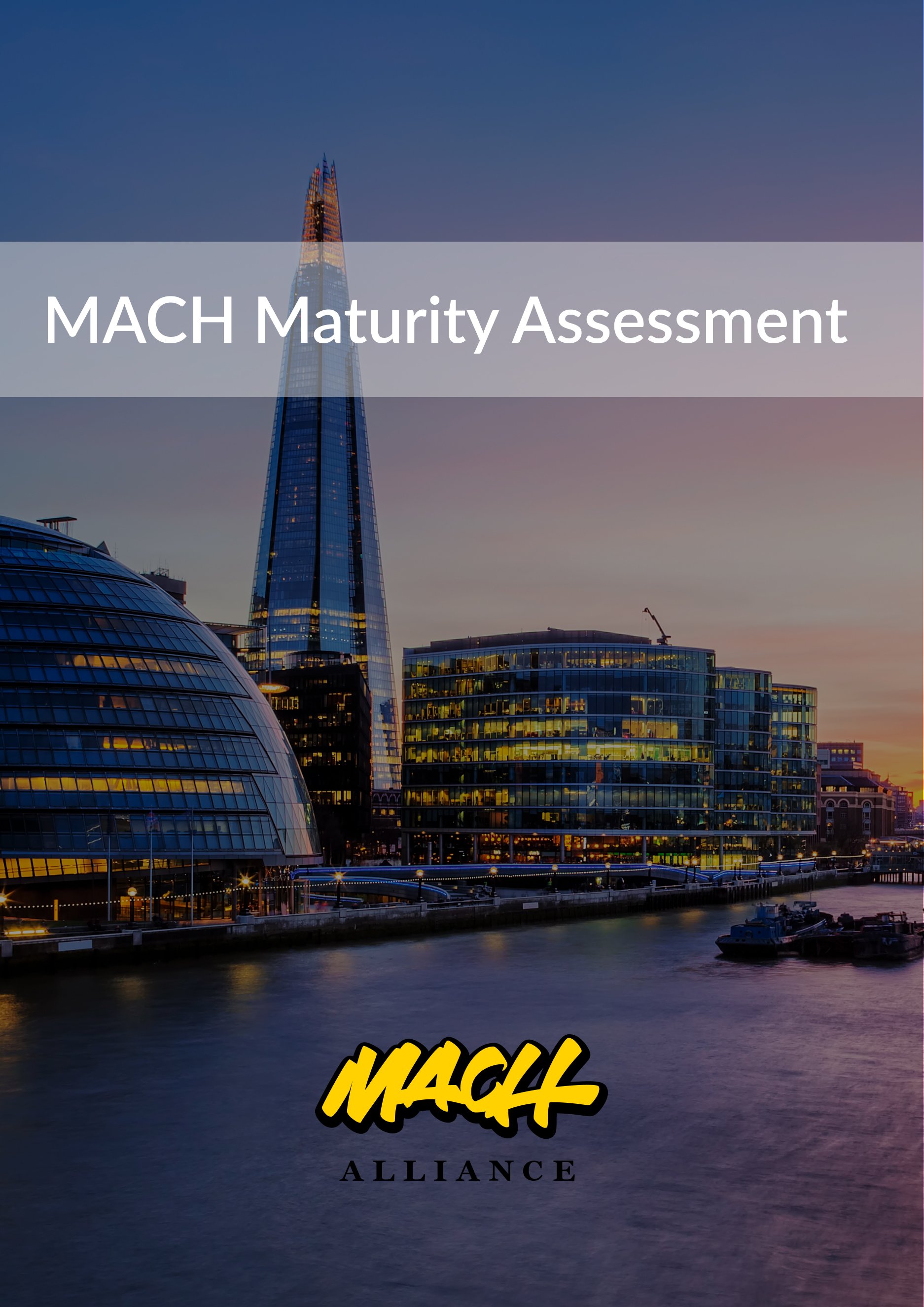 MACH Alliance
MACH Maturity Assessment
Discover the MACH Maturity Assessment Whitepaper, an insightful guide by the MACH Alliance, exploring the journey towards MACH architecture adoption. Learn how MACH (Microservices, API-first, Cloud-native, and Headless) can revolutionize your organization's digital ecosystem, increase agility, and drive sustainable growth in the ever-evolving world of technology.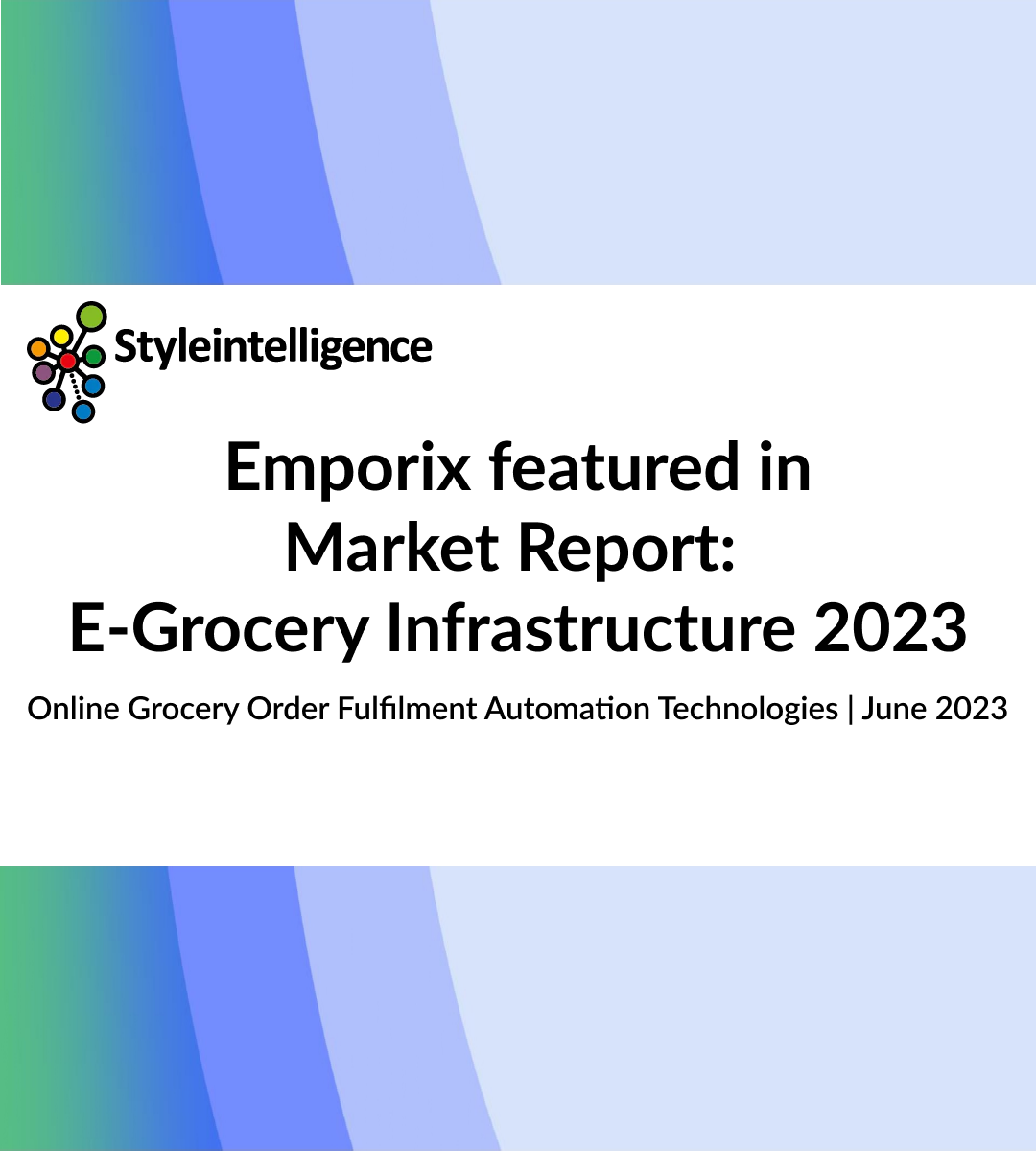 MARKET REPORT
Market Report: E-Grocery Infrastructure 2023
2023 E-Grocery Infrastructure Report focuses on the many various strategies and technologies available to fulfil online grocery orders. STIQ interviewed 45 stakeholders, including Emporix, to gather a good overview of market dynamics, key events and more.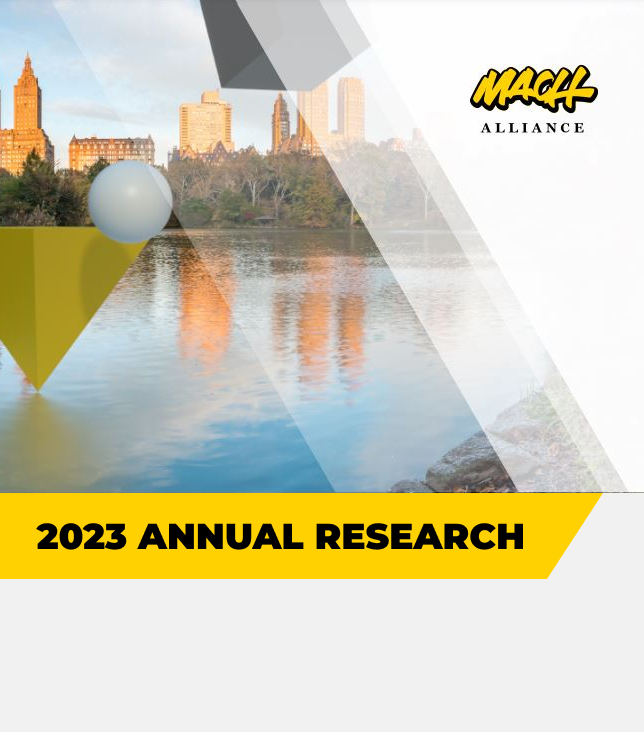 MACH Infographic
MACH 2023 Annual Research Infographic
Learn more about the adoption and importance of MACH architecture with key insights from a recent survey of global IT decision makers from MACH Alliance.
MACH Report
MACH Global Research 2023
Discover the Enterprise MACHified research conducted by the MACH Alliance which surveyed 500 tech leaders from 5 countries to understand the impact of MACH investment on organizations' ability to thrive in a difficult economic landscape.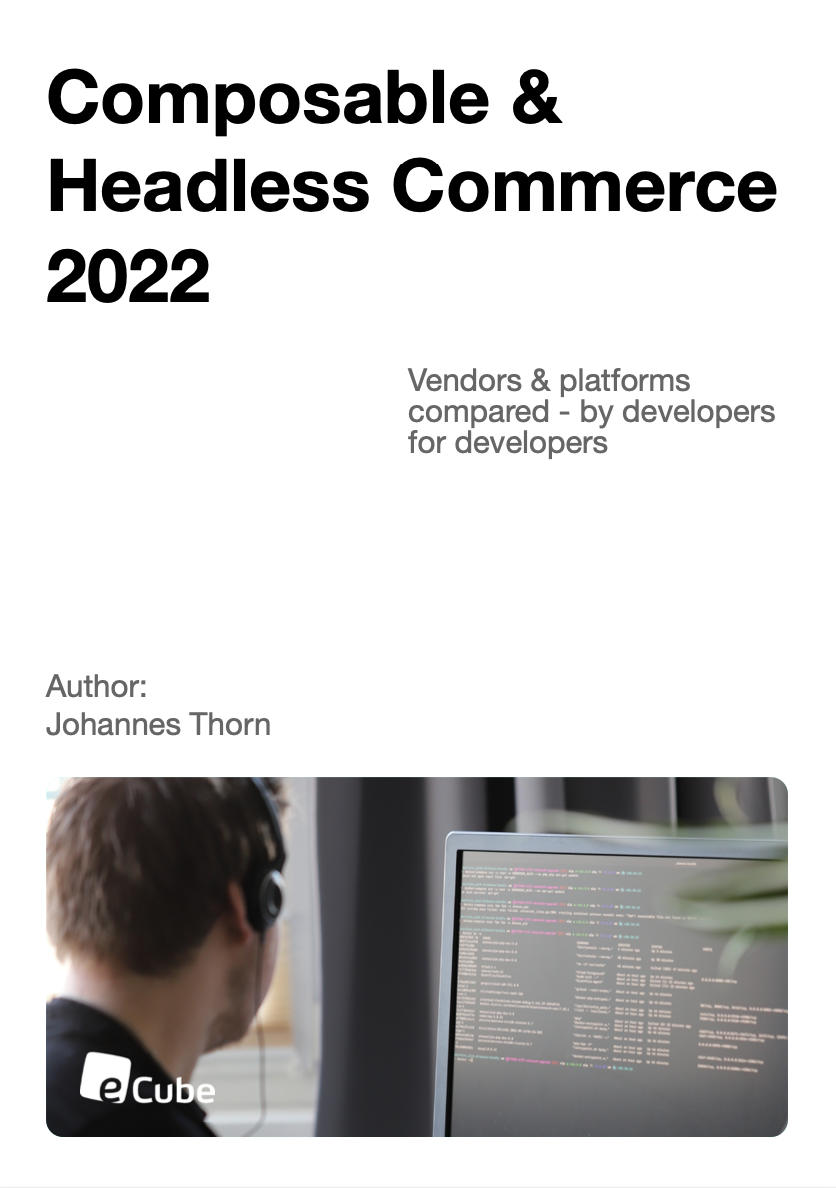 independent study
Composable Commerce Vendor Comparison
Finding the right e-commerce platform can be painful, especially since many solu tions that seem simple to introduce at first glance turn out to be more complex during implementation than project management and IT architects had expected.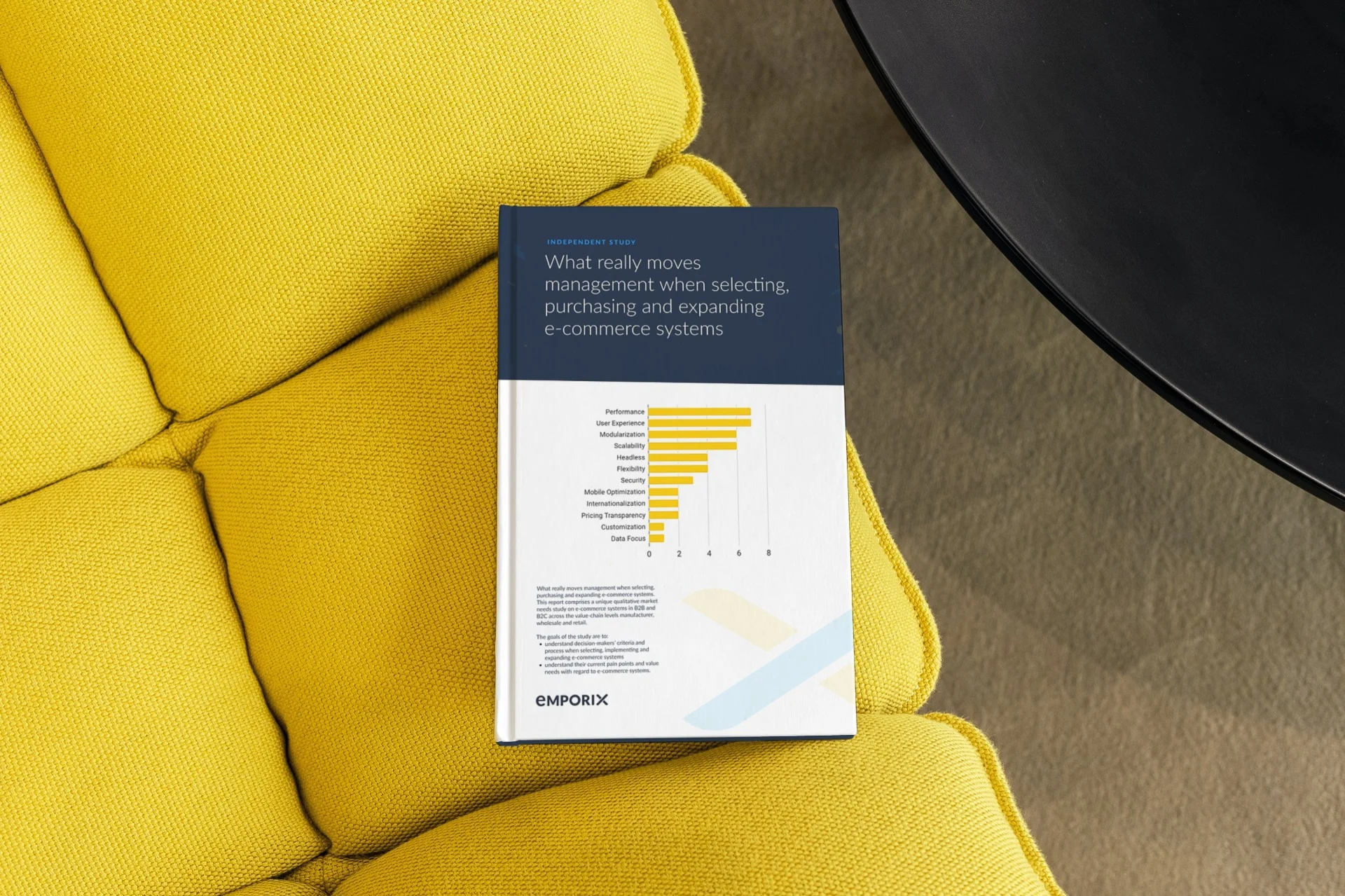 independent study
Voice of the
Decision Maker
What really moves management when selecting, purchasing and expanding e-commerce systems.
Have a question or comment?
Interested in digital commerce or
looking for a new platform?
Please fill in the form
and we will be in touch shortly.